What is Sourcing?
Welcome to Thomas Insights — every day, we publish the latest news and analysis to keep our readers up to date on what's happening in industry. Sign up here to get the day's top stories delivered straight to your inbox.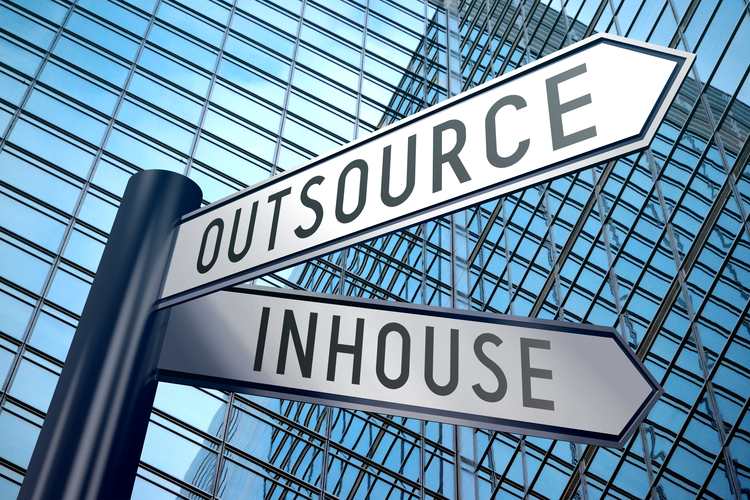 In business, the term sourcing is often used synonymously with the practices of procurement and purchasing. While these terms are all related, they refer to different processes.
The Difference between Procurement, Purchasing, and Sourcing
Procurement is an all-encompassing strategic array of processes that includes both purchasing and sourcing. Purchasing refers to the acquisition of goods and services, whereas sourcing refers to a strategic approach of selecting an origin for a product or service. However, unlike purchasing, sourcing can manifest itself in a variety of contexts, and as such has multiple definitions.
Sourcing Defined
In supply chain management, strategic sourcing is about the strategic procurement practice of obtaining the materials, goods, and services that a company requires to function. Strategic sourcing involves actions such as supplier management, category analysis and strategy, contract development, supplier selection, contract negotiation, and more.
Sourcing can also refer to the practice of identifying and recruiting talent for specific purposes. Examples of this include targeted talent outreach or working with an expert on a project. While this is generally referencing hiring a new employee, it can also involve internal staff members or external service providers.
When a company contracts out work that could be handled by the internal team, it's called outsourcing.
Why Do Companies Outsource?
There are many pros and cons for a company to outsource some of its internal processes to another business entity or individual. Some of the advantages of outsourcing are:
Lower labor costs: This is especially true if a company is tapping into the global workforce. Some countries, such as China and India, have become very well known for their low-cost labor force. By outsourcing to these types of countries, some companies have been able to save a fair amount of money. However, in recent years, some of these nations have become less economical for outsourcing than they used to be due to an increase in development and wages.
Working with contractors, not full-time employees: When companies choose to outsource, it means that they don't have to go through the process of identifying and recruiting any additional talent, which takes significant time, energy, and funding. Another bonus of working with a contractor is that the company is under no obligation to provide benefits such as health insurance to that employee. This is especially helpful if the job that needs to be done is only for a temporary period.
Increased worker variety: When a company seeks out a local candidate to hire for a position, they are limited by an assortment of obstacles; hiring managers can only hope that there's someone nearby with the exact qualifications and personality traits they need who is looking for a specific position. However, with outsourcing, those barriers are non-existent.
On the other side of the spectrum, there are some of the disadvantages associated with outsourcing, including:
Loss of control: This occurs when the contracted personnel works either remotely in the same country as the company or is located in another country entirely. It can be difficult to monitor these types of workers, and often companies managers aren't aware of errors or problems with the work until the work has already been delivered.
Communication issues: If a job has been outsourced to another country that happens to be very far away, this can complicate any attempts to communicate with the contractor. Things like vastly different time zones or unreliable internet connections are just a few of these challenges. There can also be communication issues due to language barriers and cultural nuances.
Potentially negative impact on internal employees: Outsourcing, especially to the global workforce, can make current internal employees anxious about their job security. Taken to an extreme, this can cause the internal workforce to collectively lose focus and reduce work quality. However, this anxiety can be curtailed by maintaining a positive company culture.
Image Credit: 3D_Creation / Shutterstock
Service Assurance is Crucial to Ensuring Digital Transformation Success — Here's Why
Next Story »
Related