Top 4 Inventory Management Software Options for Businesses in 2019
Welcome to Thomas Insights — every day, we publish the latest news and analysis to keep our readers up to date on what's happening in industry. Sign up here to get the day's top stories delivered straight to your inbox.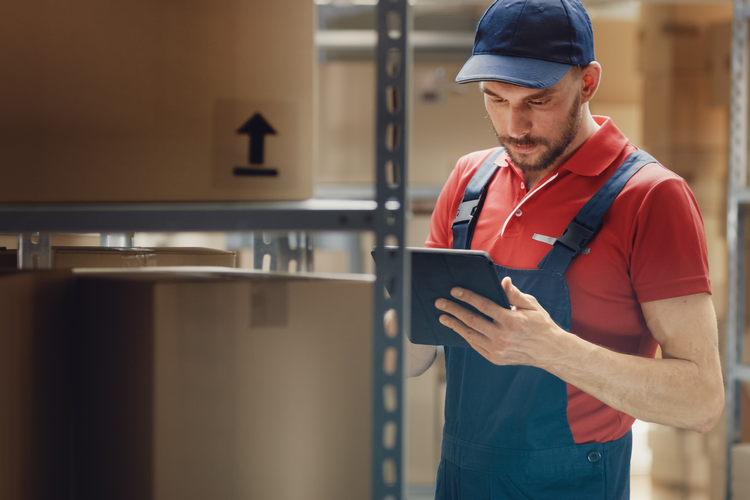 Inventory management, or the systematic process of ordering, storing, and using a company's inventory in the most efficient way possible, is one of the most crucial aspects of many modern businesses. Proper inventory management ensures that optimal stock is available at the right time and in sufficient quantities. 
As a result, many businesses use inventory management software to minimize inventory-related waste and inefficiencies. 
While these software applications perform numerous tasks, their primary function is to help companies save time and money. The systems also track inventory levels, sales processes, and deliveries, and can even generate essential production-related documentation, such as a bill of materials, work orders, and invoices. 
Top 4 Inventory Management Software for Business
While there are numerous types of inventory management software available, here are four of the biggest players: 
1. Oracle NetSuite ERP
Oracle NetSuite ERP is perhaps the most popular and well-known inventory management software available. NetSuite, one of the innovators of cloud-deployed software, was founded in 1999 and subsequently acquired by Oracle in July 2016. 
NetSuite ERP's inventory management module is designed to help businesses monitor and control their inventory anywhere. Some of the salient features of this application include the ability to track inventory from several locations and monitor critical data, such as re-order counts, cycle points, and safety stock. Other useful features include the automatic calculation of crucial parameters, such as preferred stocking levels and lead times.
2. SAP Business One 
SAP SE is a world-renowned multinational corporation that develops software solutions designed to manage business operations and customer relations. They cater primarily to Fortune 1000 companies and specialize in enterprise resource planning (ERP), financial software, and other management tools. 
SAP Business One, one of the most widely used enterprise and inventory management tools in the global marketplace, allows operators to coordinate and manage sales, inventory, customer relationship management, and numerous other business operations. 
Their comprehensive inventory management module also helps maintain cost-effective production, optimum inventory levels, and on-time delivery. 
3. Cin7
Cin7 is an automated point-of-sale (POS) application and inventory management suite designed to address the needs of various businesses and industries. Their parent company, Datum, has been involved in the marketing and e-commerce industry for over ten years. 
Cin7 is completely cloud-based, allowing for optimized workflow regardless of location, and offers numerous features that help businesses distribute and sell their products with greater efficiency. The application connects all inventories across multiple sales channels, allowing users to have visibility of how sales are managed across outlets. Additionally, Cin7 can also be integrated with a broad variety of third-party applications. 
4. QuickBooks Enterprise
While QuickBooks has gained a reputation as a versatile accounting software tool, it also consists of an inventory management module capable of competing with some of the best dedicated management software options on the market. 
Its advanced inventory management solution grants businesses full visibility into their orders, which assists them in making informed business decisions. Products and materials can be easily tracked using either serial numbers or bin numbers. Company-wide inventory and workflow can also be managed directly from the central dashboard, thus streamlining the entire processes and minimizing paperwork.
Image Credit: Gorodenkoff / Shutterstock
NASA Conducts First All-female Space Walk
Next Story »
More from Technology