KPD's Annual Bike Sale Needed to Clear Storage Facility Inventory | KNIA KRLS Radio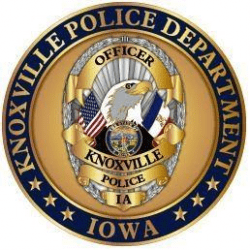 Recently the Knoxville Police Department announced the upcoming date for their annual abandoned bike sale. This year's sale will take place on Saturday, July 18th at 9 a.m. Knoxville Police Chief Aaron Fuller tells KNIA/KRLS News his department holds the annual sale each year because each year his department collects close to 100 abandoned bikes throughout town. He says to make room in the department's storage facility for more bikes, the department has to hold the sale or there would be no place to put all the abandoned bikes. 
Chief Fuller says due to COVID-19 anyone attending the sale will need to follow social distancing recommendations. He says there will be social distancing guidelines when participants arrive at the sale including having the bikes spaced appropriately. The department requests that attendees wear masks or abide by social distancing guidelines to help keep everyone safe during the sale. 
The sale will take place in the 200 block of W. Rock Island Street with all bikes being sold as is for $10.00 each. Everyone making a purchase must have a photo ID and be at least 18 years old.
2734650842
Mozilla/5.0 (Macintosh; Intel Mac OS X 10_12_5) AppleWebKit/537.36 (KHTML, like Gecko) Chrome/58.0.3029.110 Safari/537.36
edcea2b2a2570e2acde17af5dd3c45b018268387
1