DTCs Fuel Ad Demand; US Scatter Broadcast Pricing Falls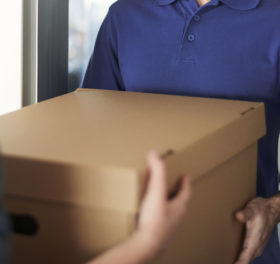 In today's ExchangeWire news digest: DTCs are driving demand for ad inventory, bringing some respite to publishers; spend on scatter TV ad slots declines across US broadcasters; and Sky inventory is added to NBC Universal's One Platform.
US DTC ad demand on the rise
Direct-to-consumer (DTC) brands are bucking the trend of curtailing their marketing spend and have driven an increase in demand for advertising inventory. This numbers DTC amongst the very few sectors to maintain or even up their advertising budgets, as most brands pull their ad spend in an effort to guard themselves against the economic downturn sparked by COVID-19.
This is good news for publishers, which have seen their revenues fall between 19% and 25% as more brands have reined in their marketing spend. Whilst some industries, such as travel, tourism, and leisure, have inevitably pulled the plug, DTC brands providing technology, e-commerce, B2B advertising, and food delivery, have been spending more to have their ads reach the millions stuck indoors and reliant on their services.
Some consider this drive an 'opportunistic' move by DTCs, which are capturing much of the market share from brick-and-mortar providers which are failing to adapt or keep up with the change the pandemic has caused to the commercial landscape. Others see the increase as a chance for publishers to develop deeper connections with advertising partners.
US Broadcast Scatter Pricing Falls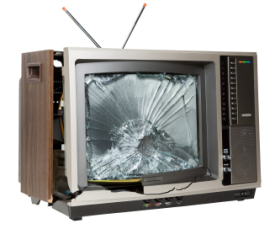 The pricing of prime-time ad scatter fell dramatically across US broadcasters in April. In some cases, the declines brought the price of ad space on par with or even below the cost of deals that were made upfront last summer, ahead of this season of programs.
NBC saw its revenue for 30-second scatter ads fall to USD $94,070 (£76,291.73) a 13% drop from its Q1 average. This result means that the broadcaster scraped just over $5,000 (£4,055.05) more than it made from upfront deals, which totalled $89,059 (£72,227.97). ABC saw an even more drastic decline of 39% to USD $101,927 (£82,664.08) compared to $75,786 in upfront deals (£61,463.40), and CBS faring only marginally better, with a 34% fall to $103,858 (£84,196.69) compared to upfront deals amounting to $89,357 (£72,440.86).
The declines are unusual, and can be attributed to the exceptional circumstances caused by COVID-19. The cancellation of live sporting events has proved particularly damaging to networks, and is highlighted as a key factor behind the fall in ad spend. With the US government still struggling to get to grips with the crisis, broadcasters may have to rethink their strategies to guard themselves against further heavy losses.
NBCU adds Sky inventory to One Platform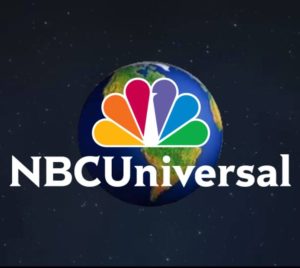 NBC Universal (NBCU) announced yesterday (11th May) that it has added inventory from Sky to its One Platform ad offering. The announcement comes only a few months after NBCU launched the new offering, which allows brands to plan, buy, and measure campaigns across all NBCU inventory. Incorporating ad space from Sky means that buyers will now have access to the network's worldwide IP and international news.
The broadcaster is also gearing up to launch an over-the-top (OTT) audience network. The "premium, cross-publisher" network will be powered by NBCU's unified ad server. The network is set to offer new audience buying tools within one platform, including the opportunity for buyers to sync their audiences with NBCU data to buy at scale, whilst also providing access to more real-time data.
The new tools will give enable buyers to "align campaigns with rapidly shifting consumption," said Kishan Bhatia, EVP of business operations and strategy at NBCU. The network has also been running fewer ads across its channels to increase the value of its inventory. President of ad sales and partnerships, Lauren Molen, states that NBCU will "continue to find ways to minimise clutter starting with highest-profile and most impactful programming."