Dedicated to Supplier Diversity Across Procurement, Navin Persaud Wins Champion for Industry
Welcome to Thomas Insights — every day, we publish the latest news and analysis to keep our readers up to date on what's happening in industry. Sign up here to get the day's top stories delivered straight to your inbox.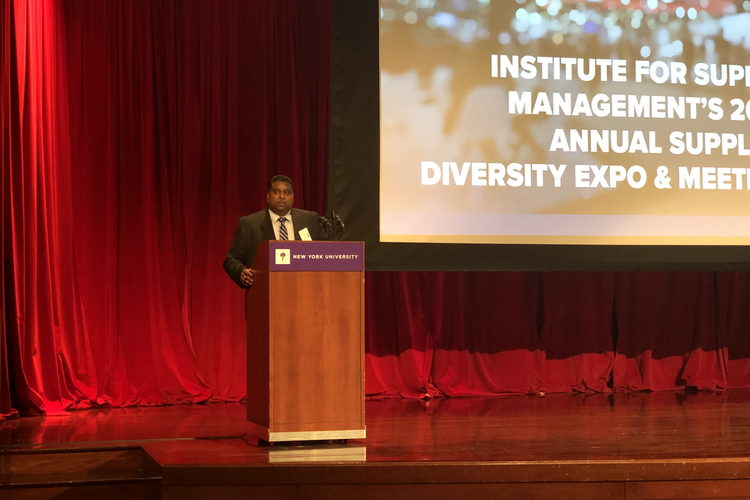 Throughout 2020, Thomas will be honoring the achievements of distinguished company leaders and managers in the manufacturing industry. Every quarter, we will present these respected pillars of industry with the Champion for Industry award. Nominated by their peers, Thomas Champions for Industry are leaders who embrace innovation, inspire their colleagues, dedicate themselves to finding trailblazing solutions, and drive business forward.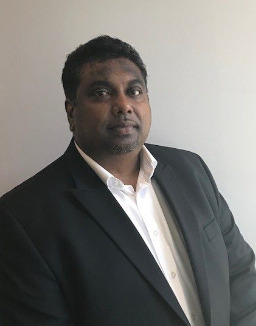 This quarter, Thomas selected Navin Persaud, the lead facilities analyst at Federal Home Loan Bank of New York (FHLBNY) and vice president of the Institute of Supply Chain Management's (ISM) New York chapter as the first Champion for Industry of 2020. As a facilities analyst, Persaud has taken charge of procurement with the bank; he works with diverse vendors to connect them with organizations seeking their services. 
According to his nominator, Chiquita Bradley, Persaud brings contagious energy and passion for procurement into the company. 
"Navin has helped to create a procurement program internally and has increased the number of diverse vendors relationships and bid opportunities," said Bradley. "Most recently, he found a construction company to help with our construction project in Washington, DC. Navin has also helped to source many diverse vendors to work on our New Jersey build-out last year."
Diversifying the Procurement Space
Since beginning his work in procurement, Persaud is already noticing improvements for diverse vendors. Change, he says,  starts with education. 
"We have a very robust supplier diversity program as part of our overarching Diversity and Inclusion Program" at FHLBNY, Persaud explains. "One of [the pillars] is internal education, and that actually covers educating our employees who wish to do a procurement engagement on the procurement process."
Persaud's passion for diversity and inclusion comes from his own roots and enthusiasm for helping others in industry.
"Being a minority myself, I kind of aligned with this, and I liked it because I like to help people. I like to educate people on how they can do better, so this aligned with my own principles," Persaud says. 
He continues to help diverse suppliers succeed in numerous industries, even personally inviting them to do work for FHLBNY. He finds awarding diverse suppliers contracts very rewarding on a personal level; he wants to see diverse vendors succeed.
"The most rewarding part of this job is to see a diverse vendor [that I introduced into the process] being onboarded and [hearing] feedback from the business area that this particular vendor is really doing well," he explains. 
Helping Diverse Vendors Gain Industry Exposure
Contrary to the rewarding experience of seeing a diverse vendor succeed, Persaud says the most challenging aspect of working with diverse suppliers is when they can't deliver up to standard on the contract. For Persaud, the best way to prevent this is through education on both ends of the contract. 
"[Education is] making sure that the vendor understands what the expectations are, what the deliverables are, and for them to deliver above board," Persaud says. 
How Vendors Can Ensure They're Going Above and Beyond
So, what advice does Persaud have for diverse vendors who want to ensure they meet contract expectations?
"Communication, communication, communication," he says.
"Keep the business area aware of what's going on," Persaud explains. "If there are any challenges, communicate that. However little [information is available at the time], communicate that to the vendor with a possible solution. This way, you're setting the expectation. [As a result,] the business [is now] aware that there are some difficulties, but, you know what? [They know] you're handling it. And that actually provides some sort of reassurance."
Even though this is challenge Persaud still sees vendors grapple with, he says he has noticed a substantial increase in improved response from the vendors. 
"I've seen that these diverse vendors are much more thoughtful," he observes. "They employ much more skilled professionals. And they communicate much more. They partner with additional diverse vendors, which is something that was unheard of before, to provide superior products and services because, again, you're competing with non-diverse vendors who have been in [this business] for a long time."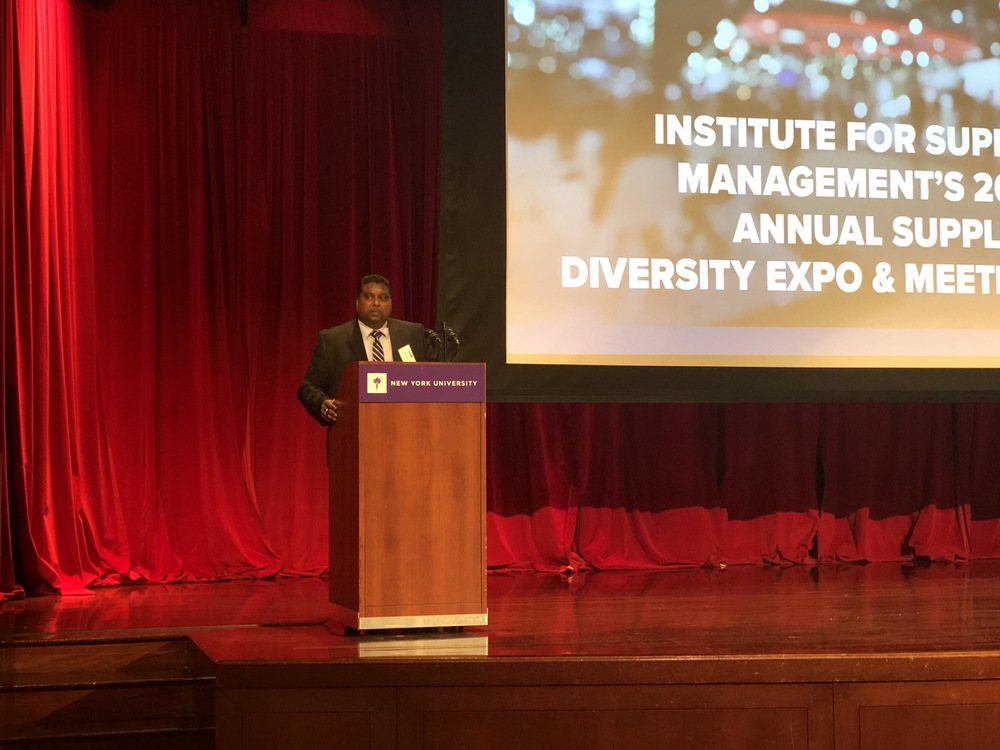 Considering a Diverse Supplier for Your Next Project
When procuring suppliers for your next contracted project, Persaud advises, make sure your vendor can meet expectations for the contract.
"Reaching out to a diverse vendor or giving a diverse vendor an opportunity should not be a given, because, at the end of the day, they need to deliver on the products and services," Persaud explains. "They need to provide superior quality products and services. Being a diverse vendor is not [everything]. The expectation is that once they get into the relationship with the business area to provide the products and services, they've got to deliver."
Along with making sure your diverse supplier can meet your requirements, Persaud also advises contractors to pay attention to diversity certifications when considering suppliers. "If you want to succeed as a diverse vendor in industry, all the businesses and corporations that I know require diversity certification," Persaud says. 
Advocating for Diverse Suppliers
Although Persaud's peers regard him as a leader and advocate in the diverse supplier space, he regards himself as a "humble practitioner of promoting supplier diversity." 
"I don't look at myself as being a leader so much as being someone who wants to drive change, who wants to make sure that the supply diversity program succeeds," he says. 
As an advocate for diversity, Persaud wants procurement professionals, both current and aspiring, to pay attention to details of the procurement space. 
"Pay attention to trends. Do a lot of reading," he explains. "The industry is changing a whole lot; back in the day, it used to be purchasing, then it evolved to be procurement, and then it's strategic sourcing. Now category management with supply chain has been added to the mix. It's ever-changing."
With that in mind, Persaud says, "You have to be on top of your game. Go to events – whether it's diversity events or any procurement education events. Keep yourself informed of what's going on in the industry."
Image Credit: Provided by Navin Persaud.
Pushing the Limits of Continuous Improvement, Damian Zagorski Named NextGen for Industry
Next Story »
More from Career & Workforce