As Sustainable Supply Chains Gain Momentum, Business Leaders Consider Sustainable Warehousing
Welcome to Thomas Insights — every day, we publish the latest news and analysis to keep our readers up to date on what's happening in industry. Sign up here to get the day's top stories delivered straight to your inbox.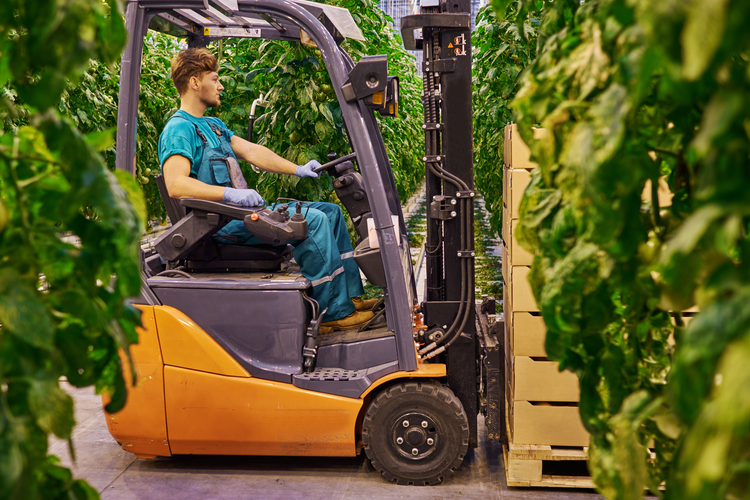 As supply chain sustainability continues to gain momentum, more attention is being paid to the transportation, logistics, and warehousing segments of the supply chain. While most companies have already started investing in sustainable transportation options by employing the use of more efficient elements such as last-mile deliveries, electric vehicles, and cleaner fuels, many businesses overlook their energy-consuming warehouses.
It's important to note that buildings use more energy than the industrial or transportation sectors. In the U.S., buildings comprise close to 40% of global energy-related CO2. Incorporating design changes and sustainable practices can greatly reduce your carbon footprint and company climate, in addition to reducing costs for warehouse operations.
Small Steps to Sustainability
By planning a realistic strategy before implementing changes, you can work toward achieving sustainability in your warehouse regardless of your financial situation. 
To start, insulation is a necessity to save on heat and air-conditioning costs, keep stock safe and in optimal condition, and keep workers comfortable. Eco-friendly paints, adhesives, sealants, carpeting, and wood products use fewer harmful chemicals and can improve air quality.
Another early-stage step many companies take in their eco-friendly strategy is switching to LED lights; these require significantly less wattage than regular incandescent lights and last longer than typical bulbs. Lighting sensors and solar tubes can also greatly reduce the electric bill with lights only used when necessary.
Adding a cool roof can also address overheating warehouses and can be as simple as painting a roof white to reduce heat absorption. As a next step, adding solar energy panels can supply energy to the whole building, significantly reducing electricity costs.
Green Investments
Replacing cooling or heating systems with high-volume, low-speed fans can be effective in moving cool or warm air and maintaining comfortable temperatures. A thermographic inspection using infrared imaging can identify hot or cold air loss from doors, windows, walls, and roofs. An energy management system, one of the best ways to lower utility usage and save money, oversees the building's utilities using timers, thermostats, and gauges for electric, gas, heat, and water and can tell you the best practices to eliminate waste.
Electric forklifts, which just need to be plugged in before and after use, eliminate the need for harmful liquids such gas, oil, battery acid, and anti-freeze, reducing the level of harmful chemicals released into the atmosphere, as well as hazardous material handling incidents. A less costly alternative is to efficiently store your inventory so that workers are required to do less, forklifts and utility vehicles require less back and forth, and energy is expended elsewhere, saving time and money.
It is also wise to consider the location of your warehouse. Warehouses near urban areas can prove to be eco-friendlier than ones in rural areas. Trucks drive shorter distances, staff can use public transportation minimizing costs and emissions, and usually, there is no need for additional infrastructure such as utility lines as these are already in place.
Green certification programs such as Leadership in Energy and Environmental Design can guide companies and advise them on what measures should be taken to achieve a green warehouse. They'll even give you their eco-friendly stamp of approval once you take the necessary steps which customers, investors, and even employees are now actively seeking out.
Image Credit: Nejron Photo / Shutterstock
3D Printing Could Take Aviation to New Heights
Next Story »
Related