60 Minutes Investigates Amazon Virus Protection for Workers in its Fulfillment Centers
Amazon has received widespread criticism in some quarters for its claimed lack of protections against the coronavirus for the hundreds of thousands of workers in its fulfillment centers, though the company has strongly pushed back against those allegations.
Last Sunday night, CSB's iconic 60 Minutes television show dug into the issue, featuring long-time correspondent Leslie Stahl and a remote video interview with Amazon Sr. VP of Operations Dave Clark.

Supply Chain Digest Says…

Interestingly, Clark discounted any risk to customers from the virus being present on the parcels they received from Amazon.

---
What do you say?
Click here to send us your comments

Click here to see reader feedback
Below are some of the highlights of the 13-minute segment, which to SCDigest seemed modestly aggressive but in the end mostly a fair piece.
The report starts by noting, as SCDigest previously reported, that Amazon says it is going to spend some $4 billion in 2020 on various virus related initiatives, some of which are described below.
However, CEO Jeff Bezos recently said it would take more than money to keep workers safe, but also "invention and humility."
The interview with Clark gets right to it, with Stahl saying some believe "You have been very slow to install your workers' protections. And it's hurt your reputation. You've been seen as a company that puts profits ahead of people."
Clark, naturally, doesn't see it this way, responding that "I could not disagree more strongly with the premise that we're late to this party. I think – quite to the contrary. I think we've been early on the curve to this than most employers, particularly major employers in the US."
A voice over notes there have been a smattering ofAmazon FC worker protests in different cities relative to a lack of protections, but SCDigest notes these walkouts have attractive very few workers, who either are OK with the conditions – or afraid of losing their jobs.
The video tour showed a type of thermal camera Amazon has been installing in its FCs to quickly take the temperatures of workers as they enter the building, and the availability at entrances of free face masks.

And while Amazon had previously announced its plan to build its own virus testing labs in its FCs, 60 Minutes notes that "this is still a work in progress. Right now the swab is sent offsite for analysis, and results can take as long as five days."
On the tour, there was video of workers in hazmat suits spraying surfaces with a misting disinfectant.
Stahl ask "And this goes on all day?"
To which Clark responds "Some sites this happens once a week, and some sites this occurs throughout the day every day."

(See More Below)
CATEGORY SPONSOR: SOFTEON

Learn More about Softeon's Innovative Supply Chain Solutions
Stahl then asks "Is once a week enough?"

"Again, it depends on the area," Clark says.
60 Minutes next notes that Amazon says it is now trying to enforce social distancing by workers by videotaping all its employees and using artificial intelligence to study their movements.
It adds that Clark says the company's extensive camera system is also being used for contact tracing in order to identify workers who came in contact with a sick colleague and send them into quarantine.
Amazon also showed new portable washing stations that are being deployed in all FCs so workers can wash their hands without needing to walk to a restroom, which are often some distance away.
Amazon also showed a video of something in development: a robot that emits a certain type of UV light to kill the virus on surfaces. It could be used one day at FCs and at its Whole Foods unit.

Interestingly, Clark discounted any risk to customers from the virus being present on the parcels they received from Amazon.
"We do not see risk there for customers or [delivery] employees" from the boxes Clark said.
Stahl asked why with all these new protections, FC workers keep getting infected.
It's because they are exposed to the virus outside of work, Clark said.
Stahl then asked Clark how many Amazon F workers had been infected, whatever the source.
"The actual…sort of total number of cases isn't particularly useful because it's relative to the size of the building and then the overall community infection rate," Clark told Stahl.
When she pressed again for an actual number, Clark said Amazon has the total but he did not know it off the top of his head, repeating that the number "was not very useful."
SCDigest notes that on Tuesday, In a letter sent Tuesday, 13 US attorneys general asked Amazon and Whole Foods to provide a state-by-state breakdown of workers who tested positive or died from the coronavirus.
In a voice over, Stahl then said "But warehouse workers we spoke to would like to know. They say they aren't given enough information to assess their own risk."
Amazon told 60 Minutes that it notifies all workers through texts and robocalls every time a specific warehouse has a confirmed case, "but workers told us they don't feel these robocalls are useful, because they don't tell all employees in which department or shift the sick person worked" worked in the giant FCs, Stahl comments.
Stahl then asks Clark about an FC in Hazleton, PA that has had a large number of infected workers.

"Why not shut down that facility and sanitize? Sanitize that building?" Stahl asks.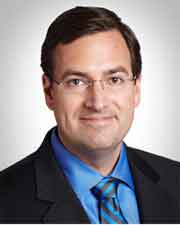 To which Clark responds: "We sanitized that building 24 hours a day, seven days a week. We have misting crews in there every day. We have janitorial cleaning every day."
Stahl replies: "Why the reluctance to shut down a plant where there are many cases? I mean, this isn't just Hazleton."
Clark then says "It's not a reluctance – it's just not effective. If I believed that shutting down the plant was the answer to keeping our people safe, we would do it. But it's not," ending the best exchange of the interview, with Stahl adding that "Calls for closing Amazon facilities for deep cleaning are being heard all around the country."
The 60 Minutes piece ends with a not especially interesting discussion with a man named Chris Smalls, an Amazon workers who organized a poorly attended walkout at an FC near New York City. That event led to him being fired within a couple of hours but not, Clark says (and as Amazon has maintained all along) in retaliation for the walkout, but because he violated the company's quarantine policy.
The interview concludes with Stahl asking Clark "The $2 raise and more for overtime is set to expire on May 16th. Are you going let it expire or are you going extend it?
"There's no decision to be made at this point whether to end May 16th or continue," Clark responds.
In the end, Clark says "If anybody walked into this with a perfect playbook for how to execute – continuing to send essential goods to people in the middle of a pandemic, I'd love to see it. You know, do I wish we were perfect from day one? Of course. Do I feel like we put people in unnecessary risk? No."

Any reaction to the 60 Minutes piece? Let us know your thoughts at the Feedback section below.